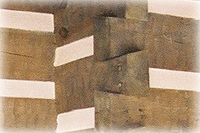 The "Traditional" 6x12 eastern white pine logs are hand hewn, dovetailed and chinked in the Appalachian style. This type of home was built by early settlers from locally available materials. We have combined these time honored construction methods with modern technology to offer you a truly beautiful and energy efficient log home.
The "Timber Ridge" makes use of the features of the "Traditional" plus an upgrade by incorporating a larger 6x14 timber which has been hand champhered and beveled for a more natural look. This style of home has massive timbers and irregular chink space between the logs for a unique look in log home building.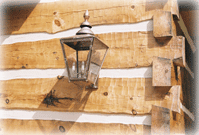 The "Natural Shaped" log home closely replicates the proud structures built by our forefathers. The methods and materials used in crafting these houses incorporate the finest of craftsmanship and leading edge technologies.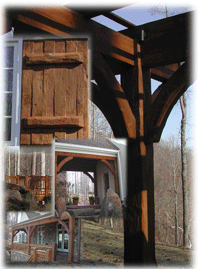 Heavy timber "Architectural Components" may be used in conventional construction to enhance aesthetics and provide a uniquely crafted home that is tailored to the discriminating home builder/buyer.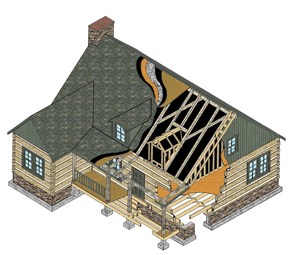 With varying packages with multiple options we can accommodate almost any customer need. Click Here to view a very generalized list of Package Details.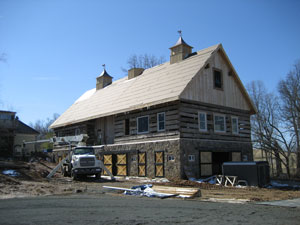 Hand Hewing a Home

Design Ideas

Light Commercial Log